Telekom Tech Grounds
WELCOME TO TELEKOM TECH GROUNDS
We warmly invite you to join us digitally in an immersive state-of-the-art digital conference on human-centered technology innovation, development and vision.
There's so much to get inspired by: We invited some of the world's most fascinating thinkers and speakers. Explore, participate, and connect with a community of like-minded people in one unifying platform. For you to #takepart.
We cannot wait to meet you at our #telekomtechgrounds on 28th and 29th of June.
Overview Agenda
Magenta Keynote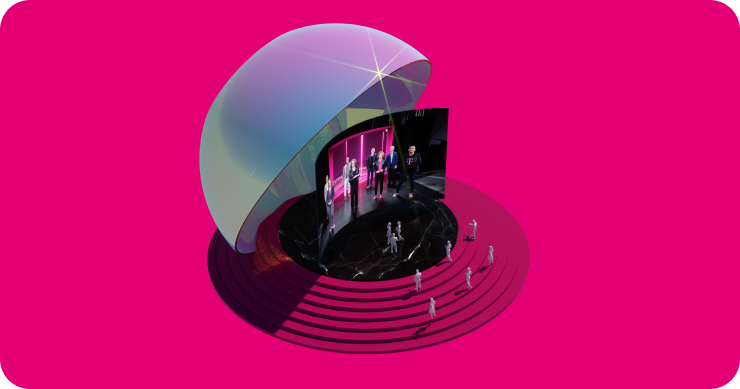 Magenta Keynote Timotheus Höttges, Claudia Nemat & Dominique Leroy
Claudia Nemat will give you a 360° tech innovation update. She will inform you about Deutsche Telekom's digital innovations at home, in the business context and in our networks. In addition, she will take a closer look on our sustainability commitments.

More Info